Layout of an entrance hall
Customer : Private individual, Rocquencourt
Photo : Customer
Surface: 8m2
2019
At the end of 2019, we were asked by an acquaintance to make the entrance to his flat more welcoming. We turned this room into a cosy corner where you feel at ease as soon as you arrive.
Above the electric meter, we have created a niche in a relaxing and relaxing spirit. We have painted the mouldings framing the niche in silver grey to recall the design colour of the wallpaper.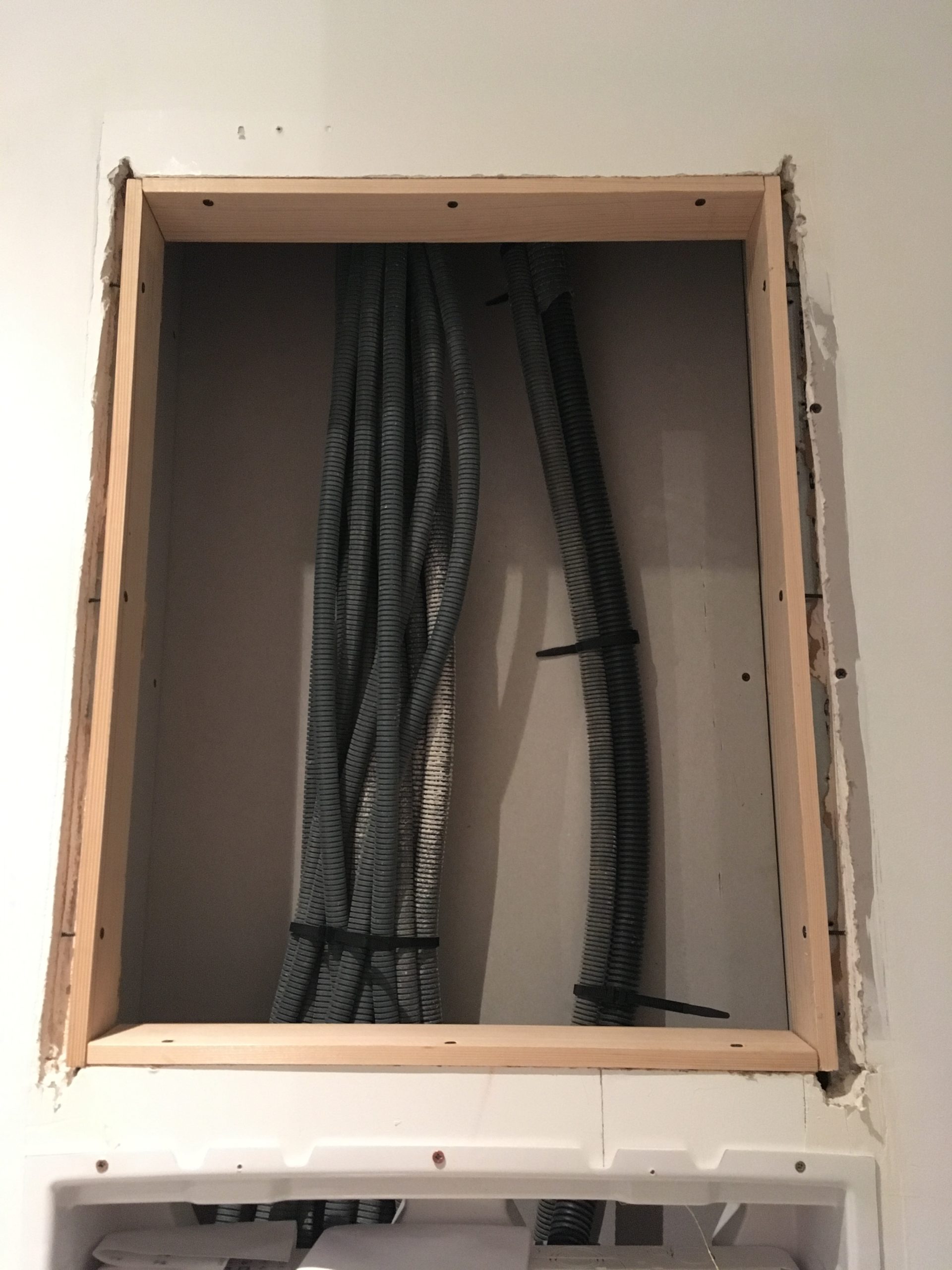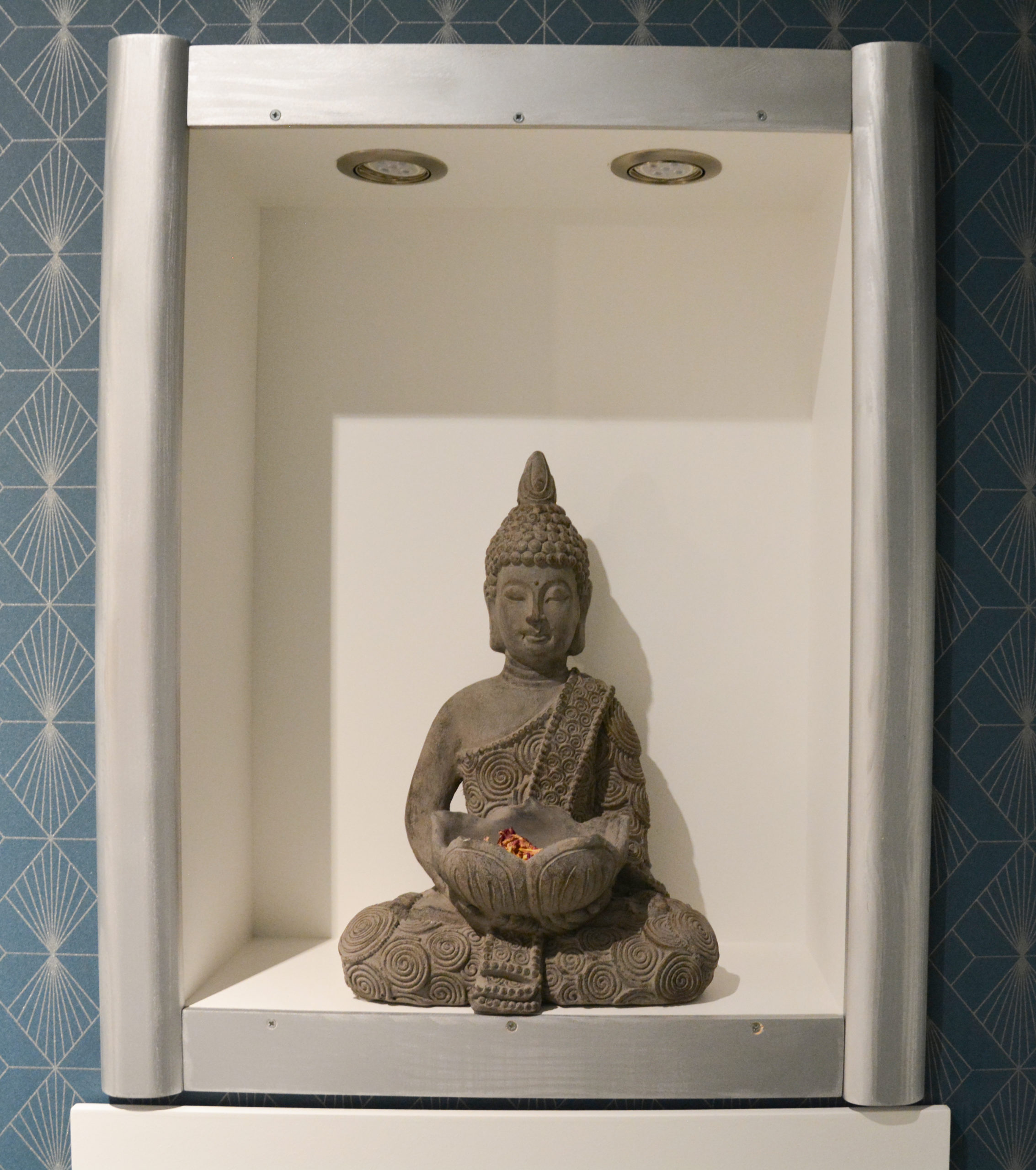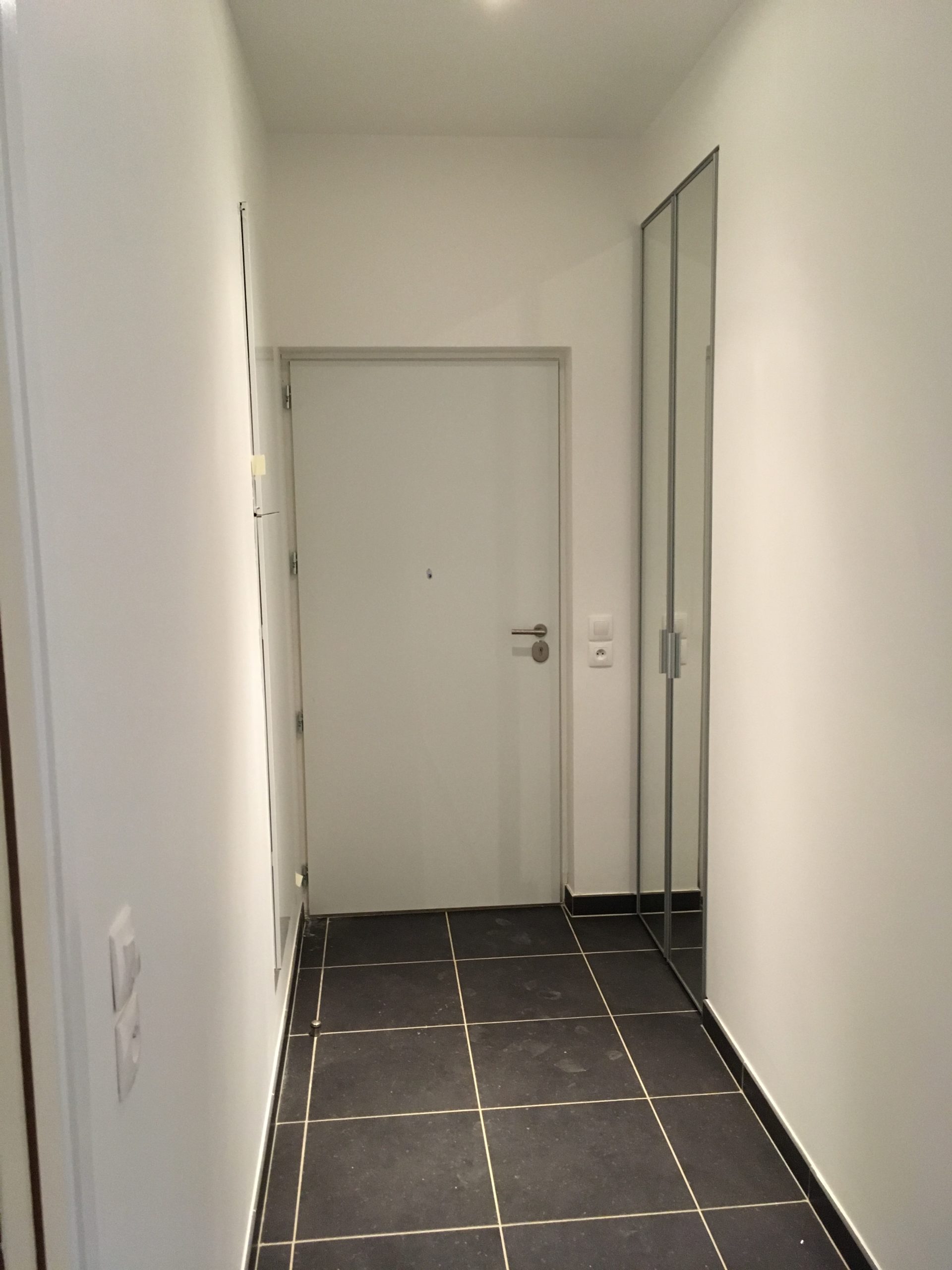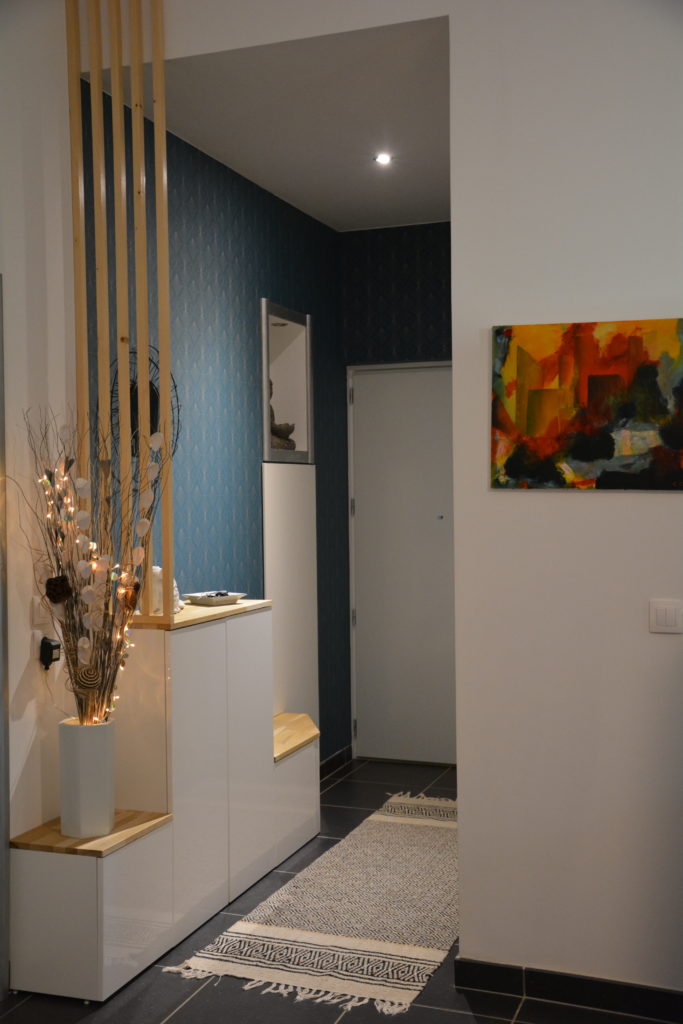 The entrance furniture was made to measure with lots of storage space.
To create a separation between the entrance and the living room, our team decided to make a wooden decoration.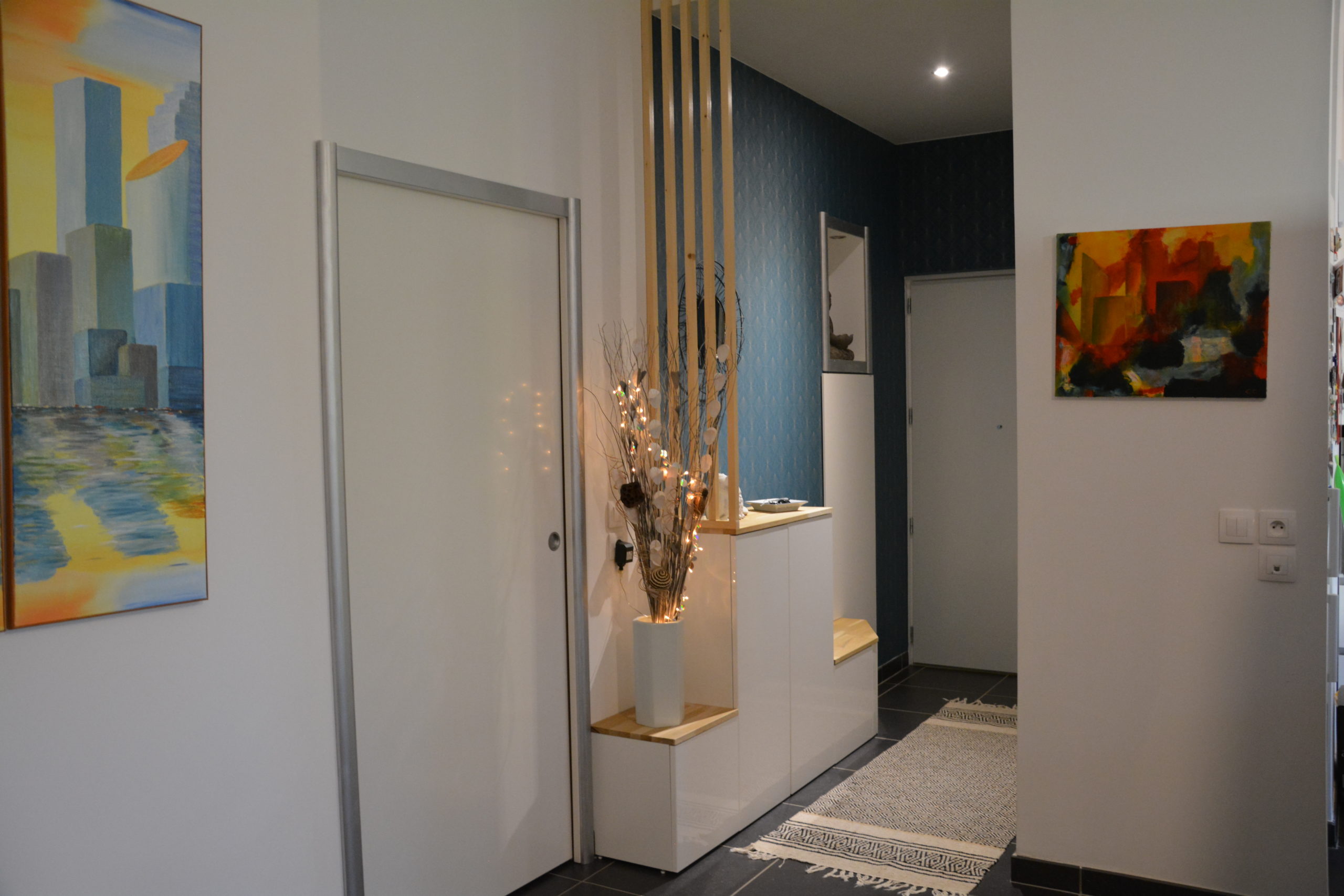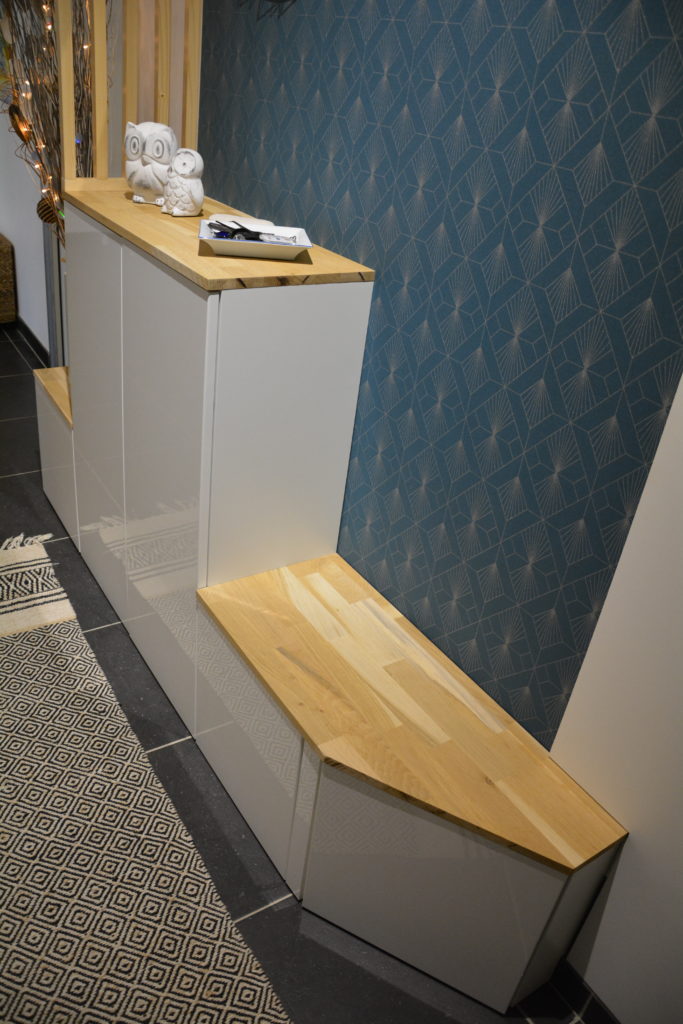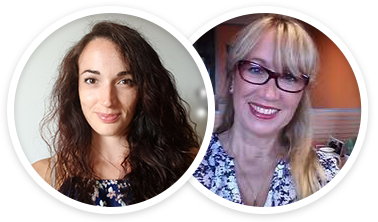 Do you like one of our projects? Do you want an interior that suits you? Please contact us!
C. BAILLY, Interior Designer & B. SAENZ, Interior Architect