Industrial style flat
Customer : Private individual, Aubagne
Simulation : Artlantis
Surface: 101m2
2020
Passionate about New York, our client wanted an industrial atmosphere in his new flat. The glass roof of the office is the highlight of the main room.
The stay is inspired by New York lofts.
Rather dedicated to large volumes with high ceilings, the industrial atmosphere brings together the new and the old. In the living room, we opted for a red brick printed wallpaper in the New York style. The materials used in this living room are raw wood and steel.
The idea here is to use this metal clock or the word "Home" as an oversized accessory.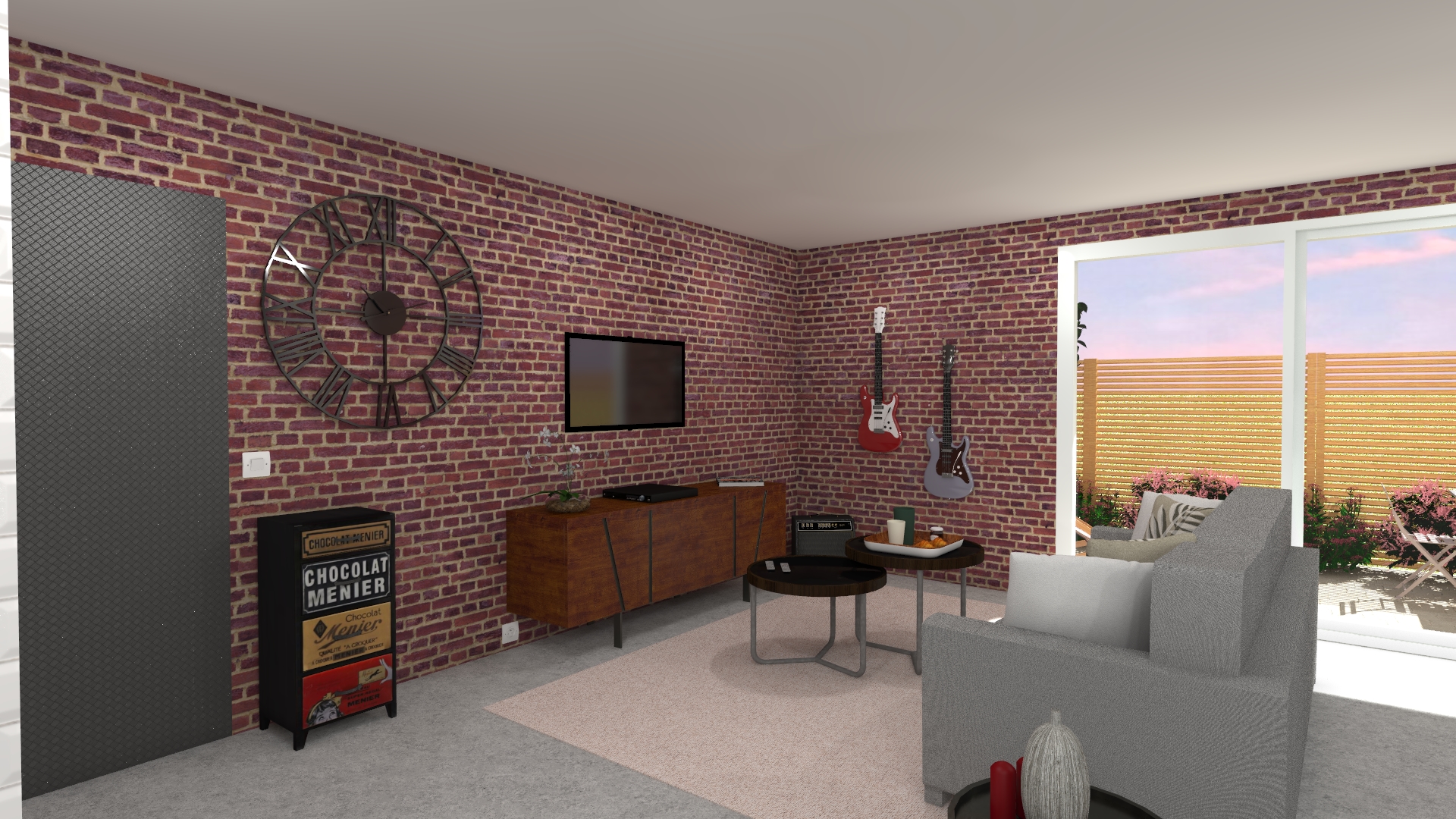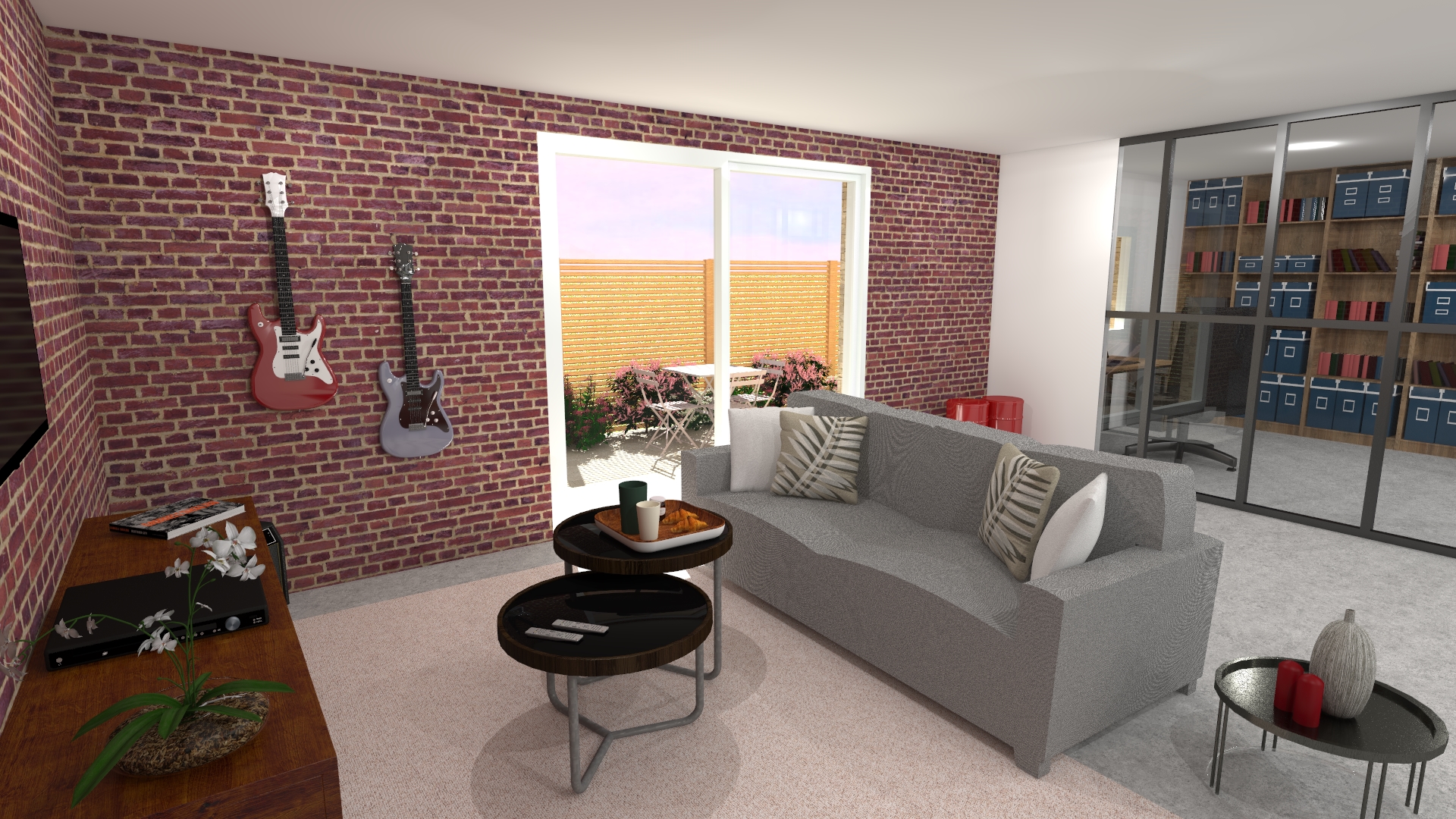 We laid metro tiles to, here again, recall the New York atmosphere. Raw materials were also selected for the kitchen with this stone worktop and stainless steel appliances.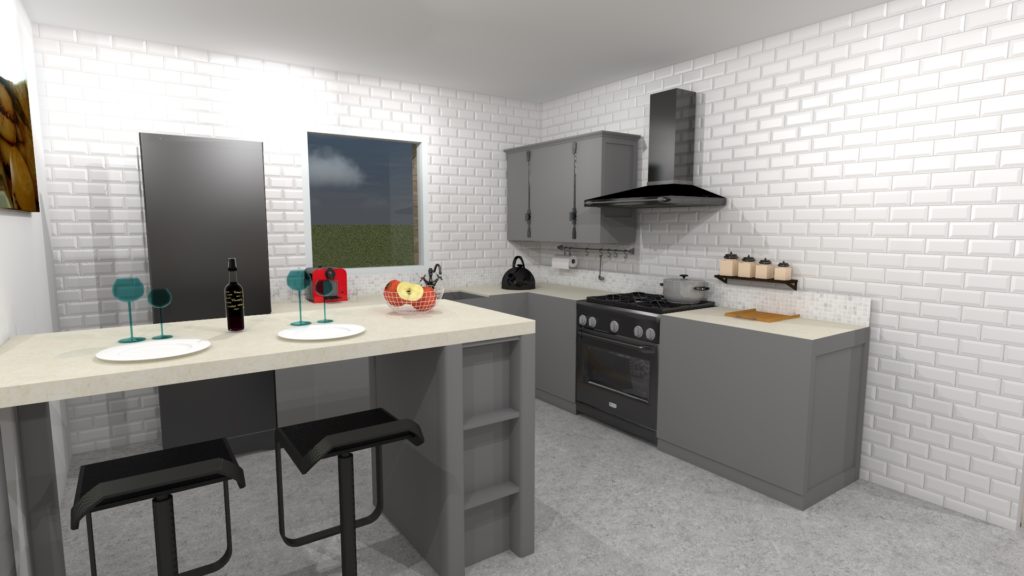 The use of the workshop canopy to access the office perfectly symbolises this style. Here we have insulated the office in a glass bubble, allowing our client to look after his child when he plays in the living room.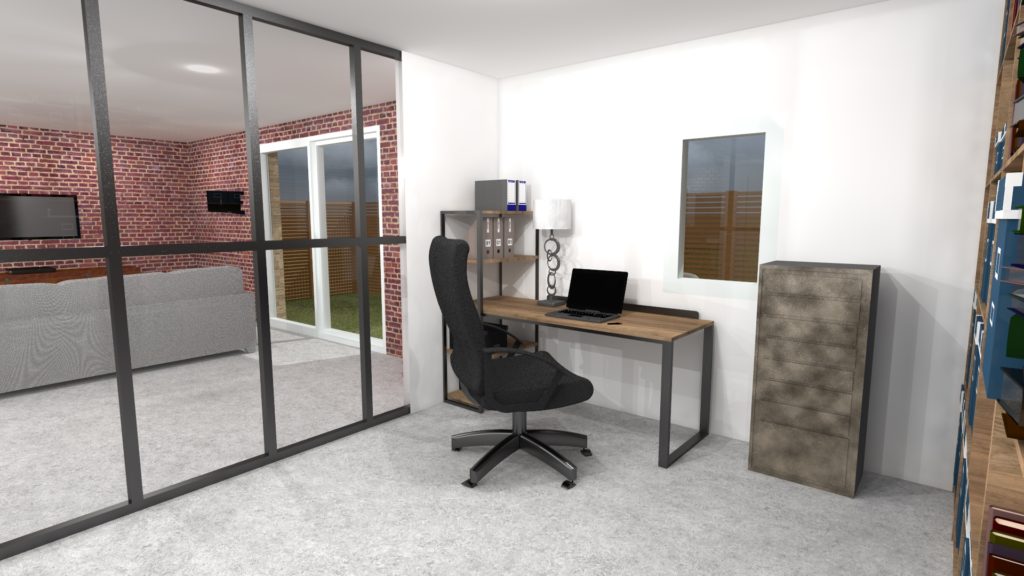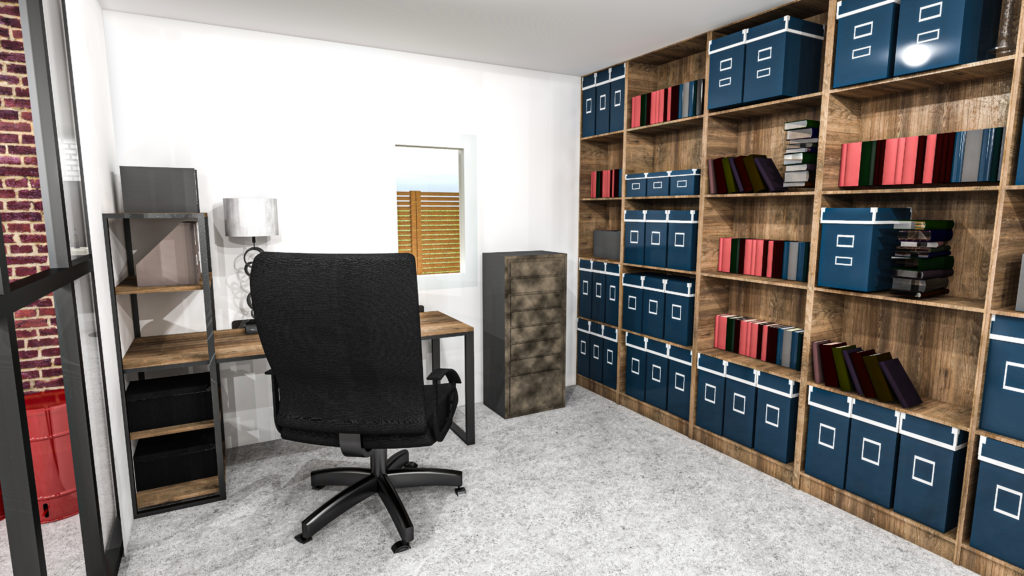 Adult bedroom
For the parents' bedroom, we have put the same red brick printed wallpaper as a reminder with the living room. It is important in decoration to create an atmosphere that connects each room.
To bring a touch of originality and at the customer's request, the bed base is made up of wooden pallets fixed to each other.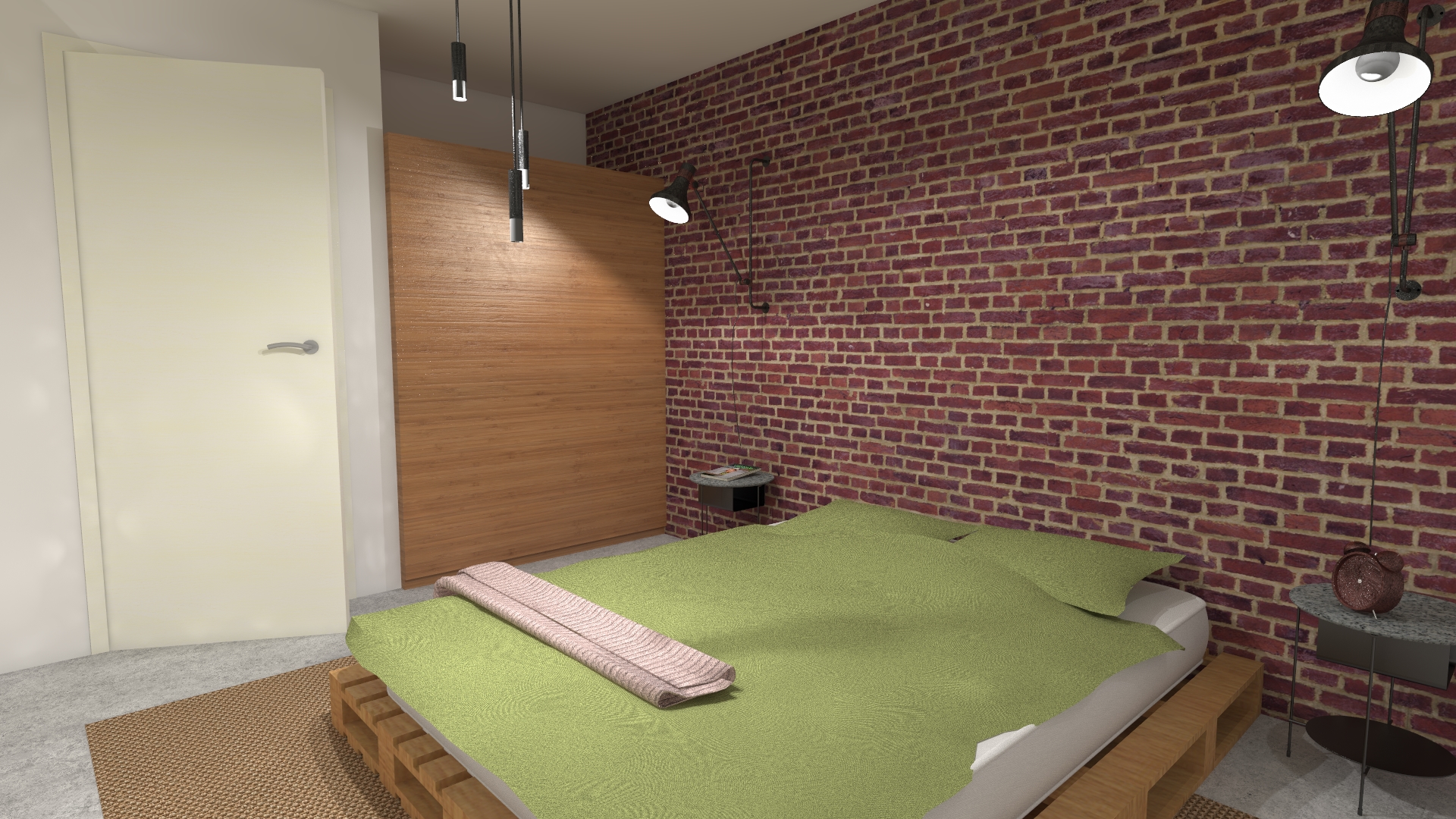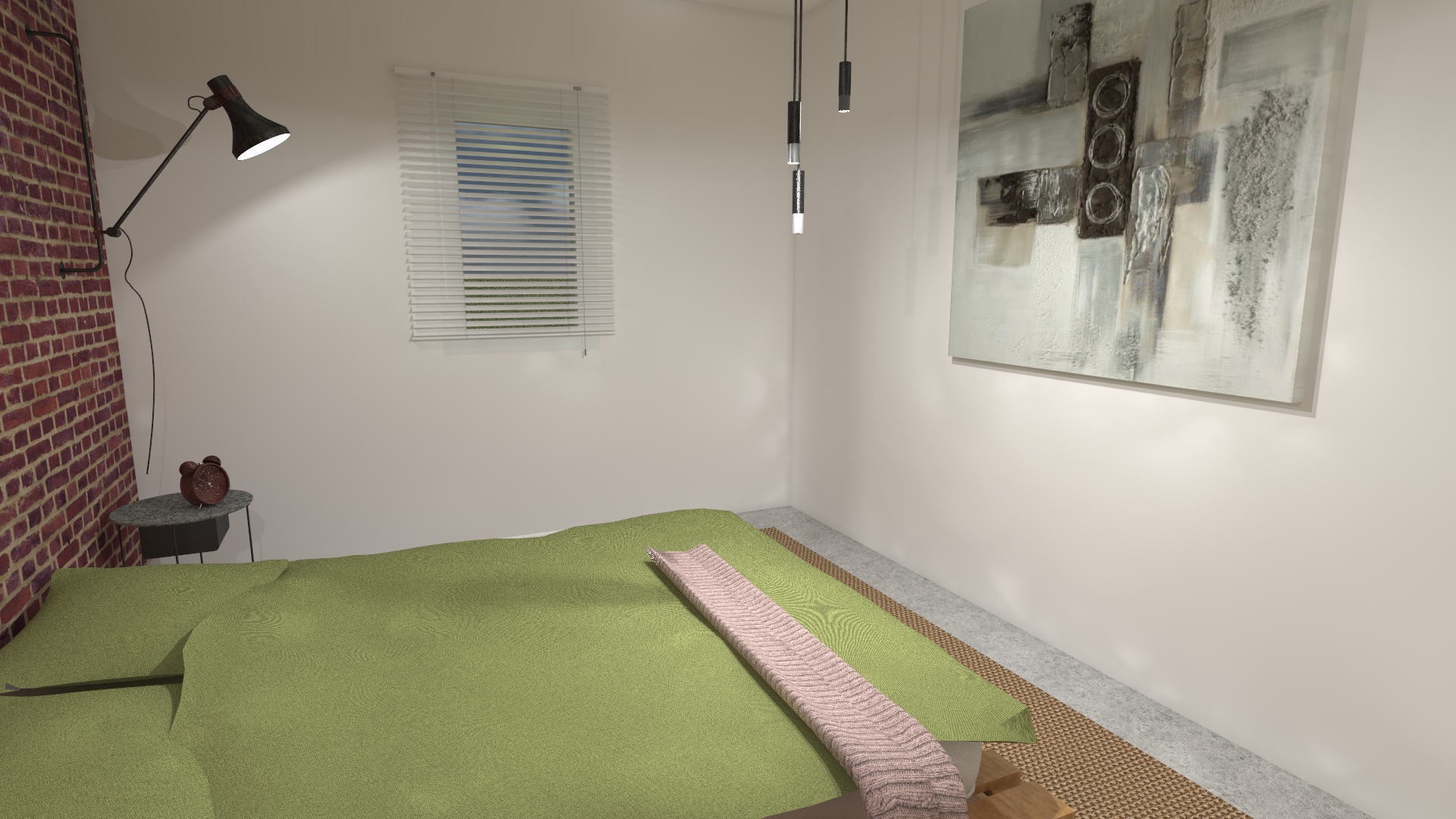 Baby bedroom
For their child's room, our client wanted a softer and warmer atmosphere.
Luminous and dynamic, sky blue is perfect to bring pep and cheerfulness to a child's room. The dark blue of the Nordic mountain sticker brings depth to the room. Several decorative objects have been selected to recall the world of the mountains.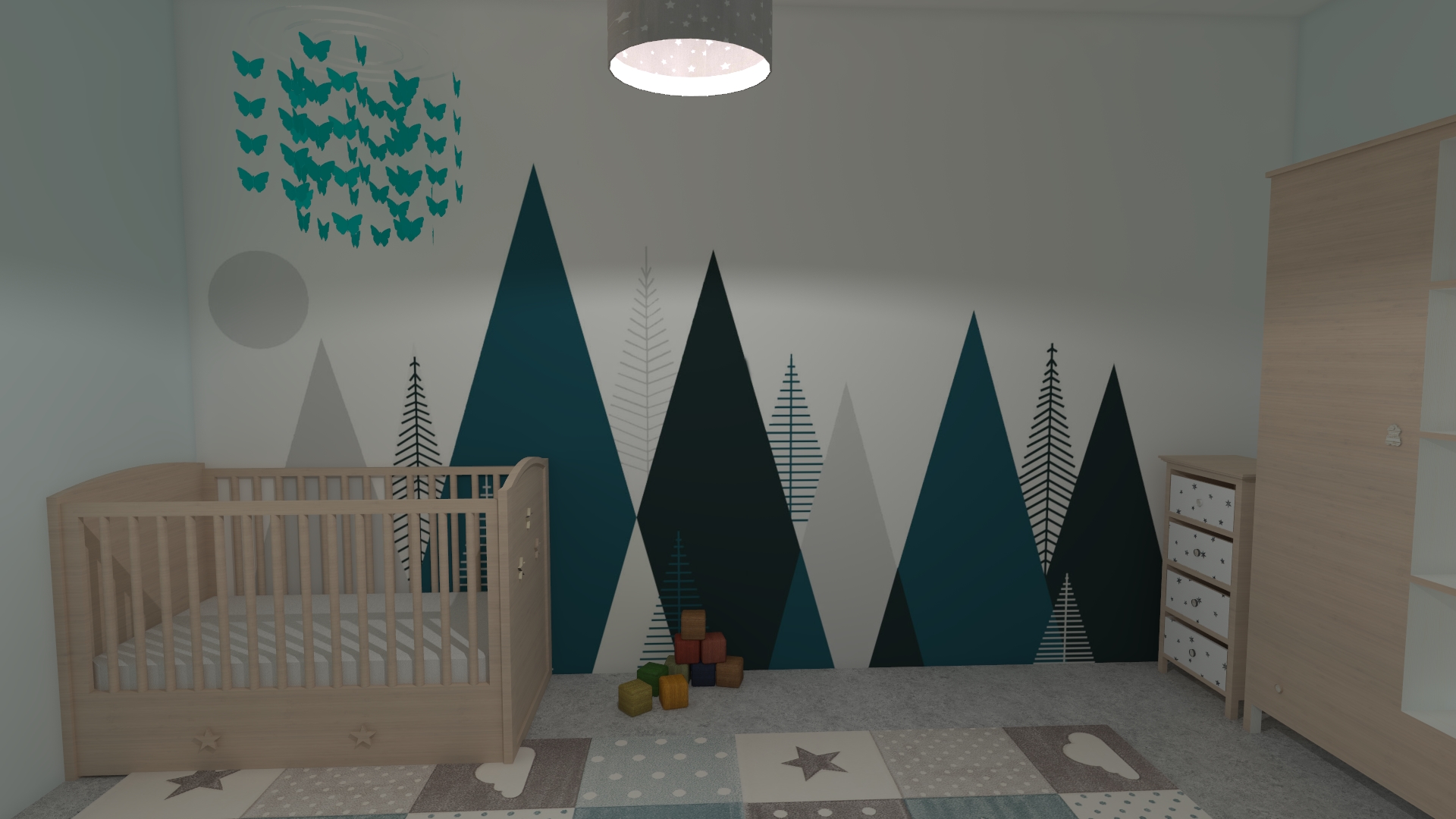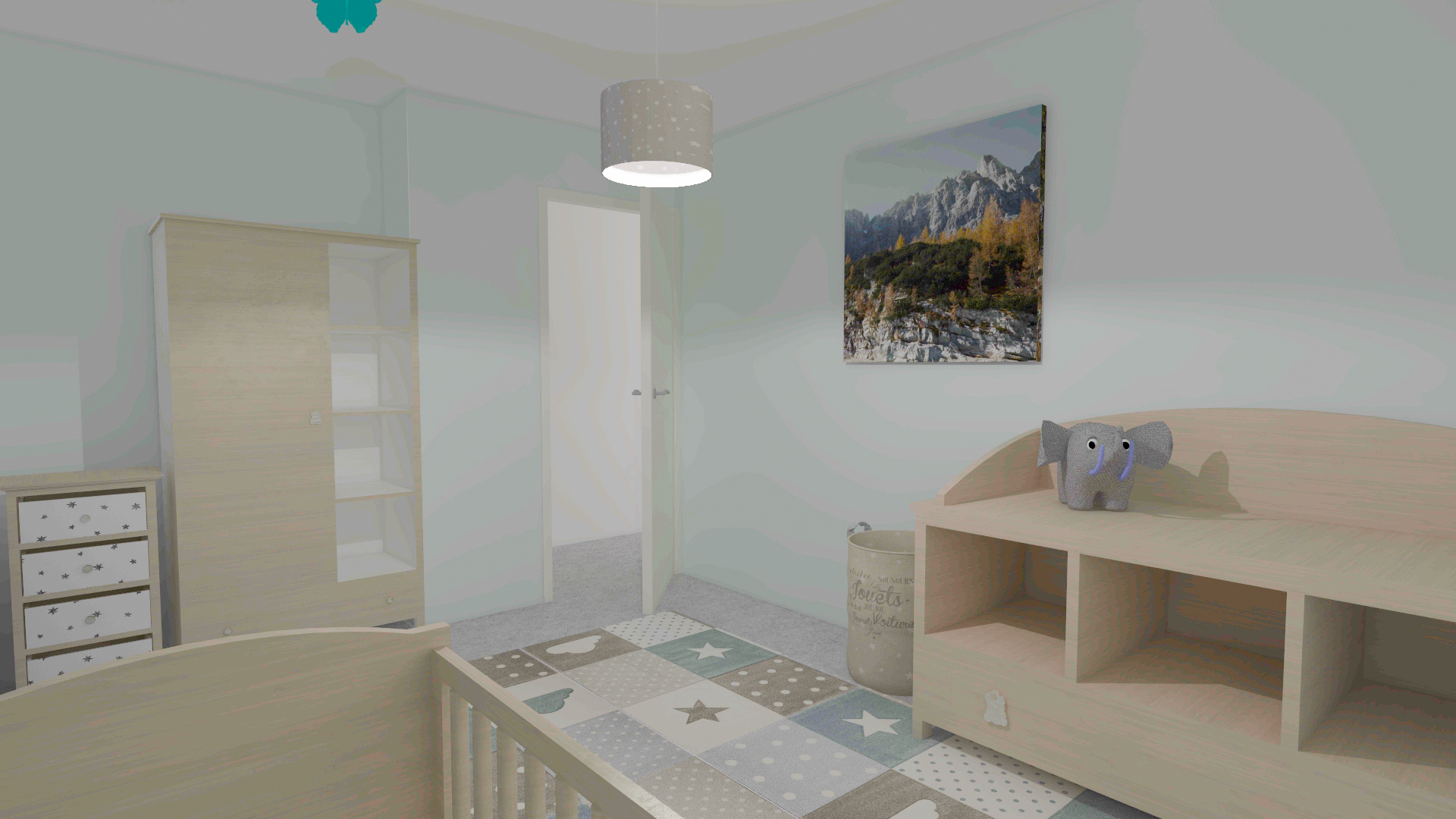 The bathroom is marked by the raw materials, between the marble washbasin, the Lume porcelain stoneware tiles or the rough wooden furniture, you have a wide range of choices.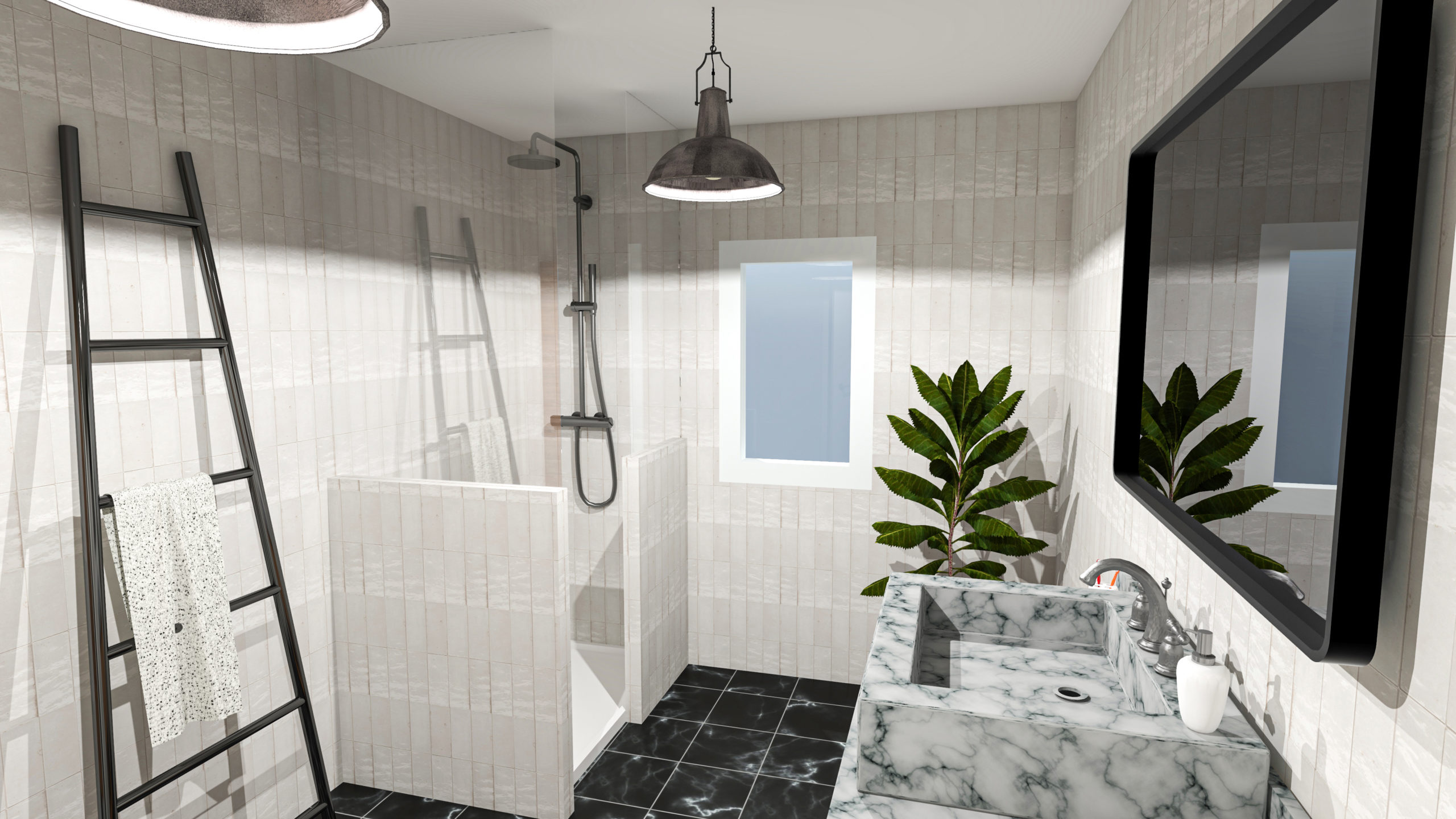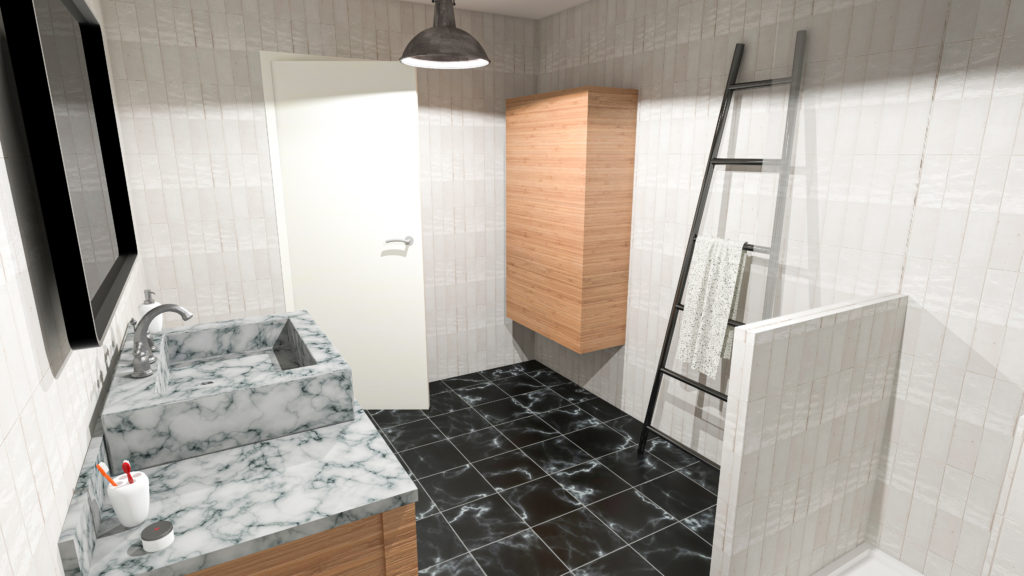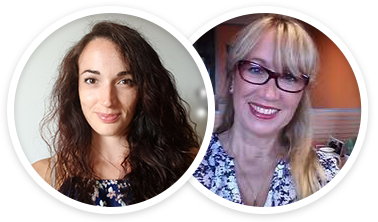 Do you like one of our projects? Do you want an interior that suits you? Please contact us!
C. BAILLY, Interior Designer & B. SAENZ, Interior Architect